Cambridge Centre Honda is proud to present our selection of Winter Tires.
Please find all the details and specifications below!
Why Buy Winter Tires?
Winter tires stay flexible in temperatures below 7°C to provide the necessary traction for cold-weather driving conditions.
They reduce braking distance on cold, wet, ice and snow-covered roads in comparison to all-season tires.
The traction provided by winter tires enhances the performance of anti-lock braking systems (ABS), vehicle stability assist (VSA), traction control and all-wheel drive in winter conditions.
Industry data shows that in cold weather, a vehicle equipped with winter tires has approximately a 40% less chance of being involved in a collision versus one equipped with all-season tires.
Don't wait until the last minute to install your winter tires.
As soon as the temperature drops to 7 degrees celsius consistently you should consider changing over to winter tires in order to benefit from the increased traction, braking and handling they provide. Today's winter tires are not only designed to perform in snowy conditions, but perform better on cold, dry pavement as well.
Here are some things to consider when choosing a winter tire:
Do you drive on icy or snowy roads?
Do you have to use your vehicle every day, regardless of the weather?
Do you drive off main streets and roads in the winter?
Do you drive early in the morning or late at night in the winter?
Take into consideration how much winter driving you do, your driving habits, local driving conditions, and the level of safety and performance you expect from your vehicle and its tires.
When choosing a winter tire our parts specialists are here to help you determine what kind of tires are best for your vehicle based on your driving habits.
Are your off-season tires already on rims?
Honda Fits, Civics, HR-Vs and Accords can stop by our Express Service Department without an appointment to have the tires on your vehicle changed at any time.
Choosing The Right Winter Tires For Your Vehicle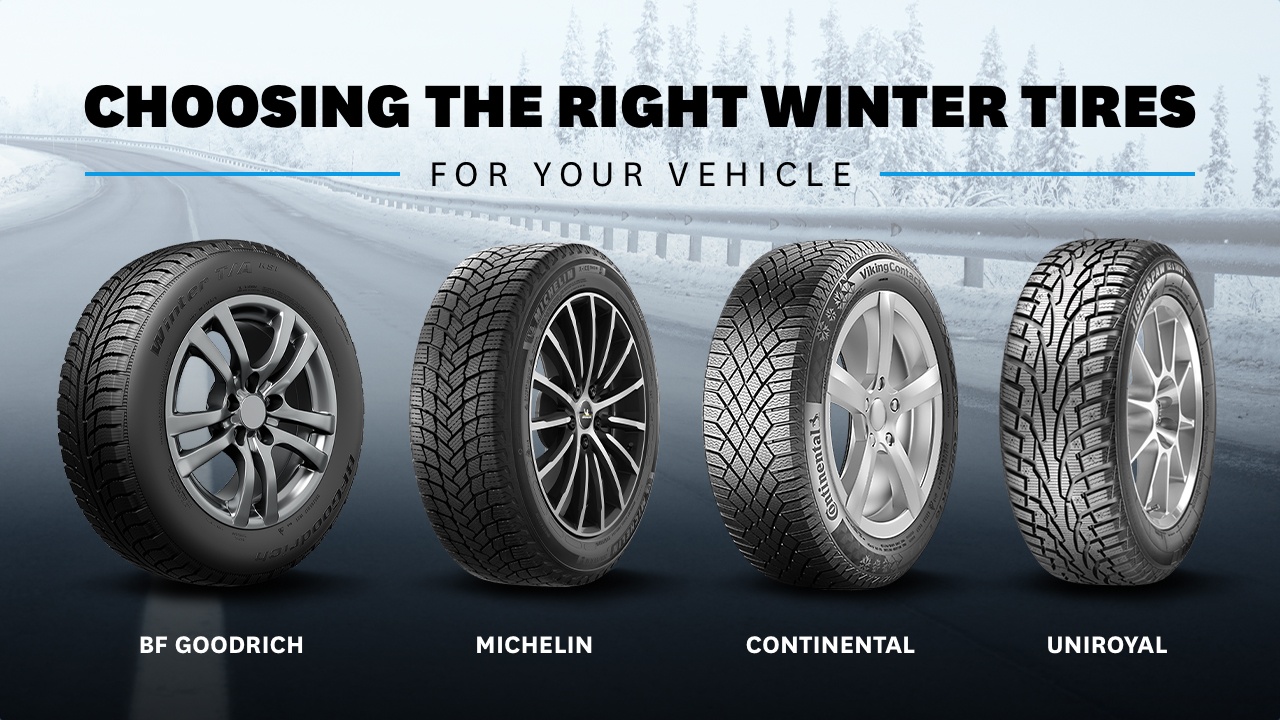 The Michelin X Ice Snow Tires


RWC Winter Rated Alloy Wheels
Winter Wheels vs Steel Wheels