HR-V Maintenance (2006 - Present)
Maintenance Icon Shows Maintenance Main Symbol (alpha) as well as Maintenance Sub-Symbols (numeric).
Maintenance Symbol Displayed
Service is recommended at 8,000 to 10,000 kms
Replace engine oil and filter.
Service front and rear brakes.
Check parking brakes adjustments.
Inspect tire rod ends, steering gear box and boots.
Inspection suspension components.
Inspect driveshaft boots.
Inspect brake hoses and lines (including ABS).
Check all fluid levels and condition of fluids.
Inspect exhaust system.
Inspect fuel lines and connections.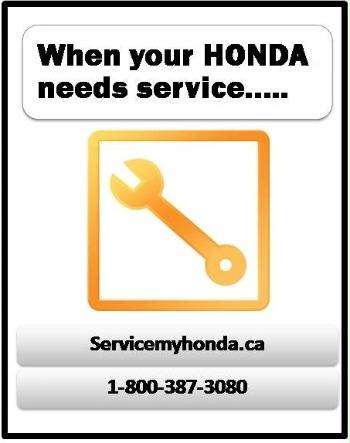 Service recommended every 8,000 to 19,000 kms
Rotate tires, inspect for wear and adjust pressures.
Service recommended every 40,000 to 49,000 kms
Replace air cleaner element.
Replace dust and pollen filter.
Inspect and adjust drive belt.
Service recommended every 95,000 to 109,000 kms
Replace automatic transmission fluid.
Service recommended every 160,000 to 169,000 kms
Replace spark plugs.
Replace timing belt and inspect water pump.
Inspect valve clearance.
Service recommended every 175,000 to 184,000 kms