CR-V Accessories for Summer Adventure
CR-V Summer Accessories
The Honda CR-V is your ultimate companion for summer adventures and activities across Ontario, and more people are maximizing their opportunity to enjoy the warm weather and the great outdoors throughout our province and across Canada. From lake days or camping trips, to even a simple bike ride on one of many trails, there's plenty of activities for you to enjoy this coming summer. No matter how you choose to spend your time this summer, make sure your CR-V has the proper accessories from Cambridge Centre Honda, where our parts and accessories department has the right options to outfit your CR-V and other Honda models.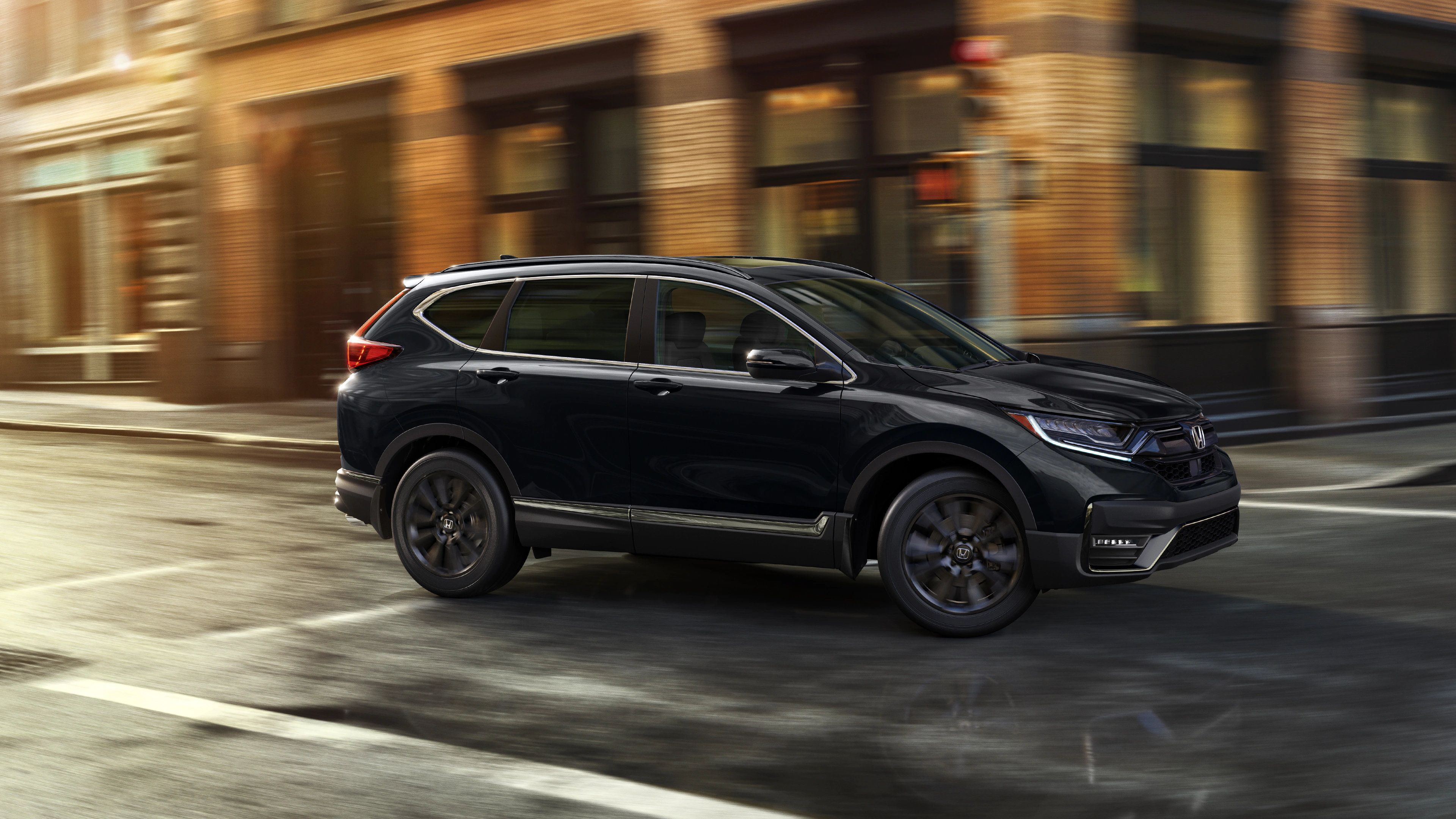 Roof Rails & Storage Boxes
The Roof Rail system of the CR-V is a versatile system that allows for several different accessories to be mounted on the roof of the CR-V. The Roof Rail system allows for the use of Crossbars, that permit the driver to equip a wide variety of rooftop storage accessories, including:
Roof Basket: Specifically designed to hold your sealed boxes or luggage, hard-sided or soft, securely on the roof, while helping to protect the paint.
Roof Box: Help keep your items separated from the elements outside your CR-V.
Roof Bike & Kayak Racks
With the Roof Rail system, you can easily set up rack systems to carry everything you can possibly desire in the summer months. There's available kayak and bike roof racks for the summer, with ski and snowboard racks available for the winter! Check out the full accessory racks here:
Kayak Attachment
Bicycle Attachment
Surfboard Attachment
Ski Attachment
Snowboard Attachment
Honda Tent
For the avid campers that enjoy the Ontario backcountry, Honda offers a fully compatible tent system that attaches to the rear of your CR-V. This integrated tent system allows for easy set up wherever your Honda SUV can take you, and you'll be able to access everything inside your CR-V so that all your belongings stay secure. So go venture out in Canada's National Parks, and Ontario's Provincial campgrounds and enjoy the best of what our province has to offer.
Find your CR-V summer accessories here at Cambridge Centre Honda, your one-stop location for everything related to the Honda brand. Our Parts & Accessories expert team are ready to help you make the most of your summer, so visit us today at our Cambridge Ontario location to get started outfitting your CR-V or other Honda model.