2018 Honda Accord Named 2018 North American Car of the Year
JANUARY 15TH, 2018
Source: https://www.honda.ca/newsdetails/nca/en/news/release/2018-Honda-Accord-Named-2018-North-American-Car-of-the-Year
3rd straight year for Honda to win a North American "of the Year" award following Civic (2016) and Ridgeline (2017)
2018 Accord honored for bold "new from the ground up" approach to remaking America's best-selling car over the past 41 years
More than 11 million Accords made in America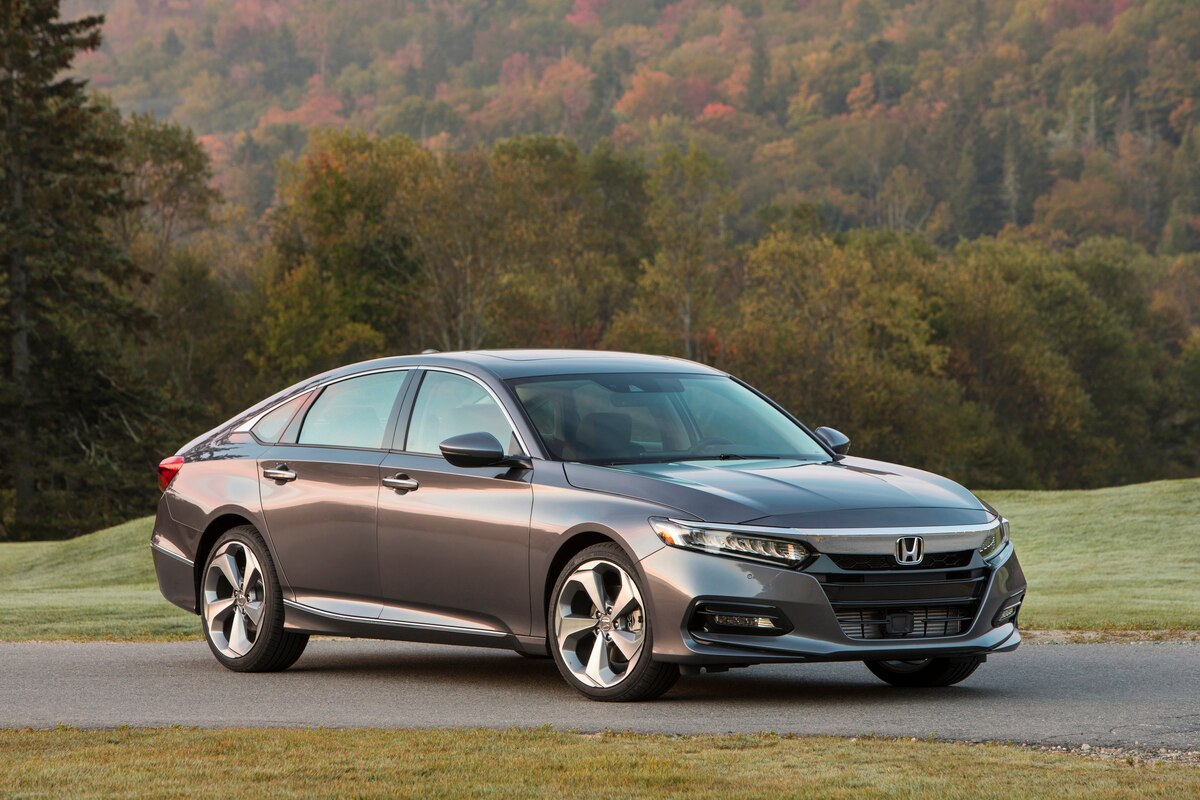 TORRANCE, Calif., Jan. 15, 2018 – The all-new 2018 Honda Accord, the 10th generation of America's most popular car, has earned the prestigious 2018 North American Car of the Year award. Accord's win marks the third consecutive year that a Honda model has received top honors from the North American jury of automotive journalists, with the Honda Civic and Honda Ridgeline winning the car and truck awards in 2016 and 2017, respectively.
"Honda took a clean-sheet approach to reinventing America's most popular car, and we couldn't be prouder to receive this honor for Accord as the North American Car of the Year," said Henio Arcangeli, Jr., senior vice president of the Automobile Division and general manager of Honda Sales, American Honda Motor Co., Inc. "We're especially proud for the production associates in Ohio where Accord has been built to the highest quality standards for over 35 years.1"
The North American Car, Utility and Truck of the Year awards honor excellence in innovation, design, safety features, performance, technology, driver satisfaction and value. Initiated in 1994, they are judged by 60 professional automotive journalists from the United States and Canada who work for independent magazines, television, radio, newspapers and industry websites.
Completely redesigned from the ground-up, the all-new Accord features a lighter and more rigid body structure, an advanced new chassis design wrapped in a more sophisticated, sleek and athletic design with top class interior space and comfort. The drivetrain options include two all-new, high-torque VTEC® Turbo engines, the world's first 10-speed automatic transmission for a front-drive car and a new generation of Honda's two-motor hybrid technology. The Accord also includes a host of new safety, driver-assistive and connected-car technologies.
About the Honda Accord
Over 10 generations and 41 years, American car buyers have made Accord the best-selling car in America, purchasing more than 13 million Accords. Accord was the first model from a Japanese automaker to be made in America, beginning in November 1982 in Marysville, Ohio, with cumulative U.S. production of Accord exceeding 11 million vehicles over more than 35 years. Accord also is an unprecedented 32-time recipient of Car and Driver magazine's coveted 10Best award.